I know I just wrote about the conservative blood lust on display at the recent GOP debates, but they seem to be putting their money where their jeers are. After Obama released his jobs plan last week,  Republican in the house seem to have come up with their own ideas about how to get the economy moving again. It involves of course cutting taxes and cutting regulation (which has obviously worked so well over the last decade) but they did show some creativity. Specifically in going after a law that regulates the buying and selling of giant killer snakes. Seriously. From Talking Points Memo…
GOP members of the House Oversight and Government Reform Committee today called attention to a proposed regulation that would restrict the transportation and importation of nine types of snakes, including the Burmese Python.

In a new report entitled "Broken Government: How the Administrative State has Broken President Obama's Promise of Regulatory Reform," GOP members cited the proposed snake ban as one of seven examples of red tape choking off job growth in an already ailing economy…

…Florida officials, led by Sen. Bill Nelson (D-FL), are pushing for the new rules because the Everglades are under attack by 100,000 gigantic Burmese pythons who have been accidentally introduced by negligent pet owners. The outside invaders have been on a rampage, devouring native birds and other creatures. One python grew so big that it managed to devour a six-foot alligator before exploding. No really. This actually happened. There's a photo.
Yes. Of Course. Stupid big government. Think of all the jobs we'll create!
Snake Avoiders
Snake Hunters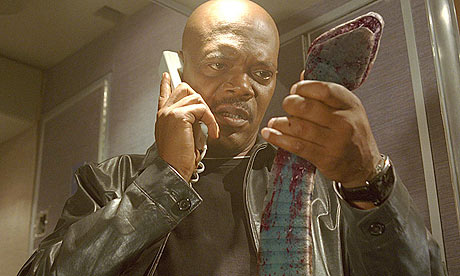 And of course Snake Bait
Part of the reason I've been blogging less is that right now I feel like I am probably more disillusioned with politics than I have ever been. More than during the lead up to the Iraq war, more than after Kerry was defeated, and more than after the financial collapse. But today I want to forget about that for just a minute. I want to share in celebrating my original home state of New York passing a landmark bill allowing homosexuals to get gay-married.
More great photos here.
And to think that if we as a country had similar rules to the state of New York, often referred to as the most dysfunctional congress in the country, we could possibly have a law like this nation wide. Matt Yglesias makes a very good point.
Suppose that the New York State Senate operated according to the rules of the United States Senate and a bill failed unless it secured a 60 percent supermajority. What would people be saying about Andrew Cuomo now? Well, itseems to me that many people would be castigating his failed leadership. Instead of Michael Barbaro's account of his behind-the-scenes leadership reading like a virtuoso performance it would be reading like a story of a failed inside game. The meeting with high-dollar pro-equality Republican donors would seem not savvy, but naive and weak. Conversely, if the US Senate operated on a 50 vote rule, then both the Affordable Care Act and the Dodd-Frank bill would have gone further in advancing progressive priorities, there would have been more economic stimulus in the 111th Congress, the DREAM Act would have passed, and it's conceivable that some kind of nationwide carbon pricing scheme would be in place. Which is just to say that political institutions matter, a lot.
I am waiting for the day when we as a country can pass a law that recognizes all of our citizens as equal, but for right now I'll take what we can get. Thanks New York.
… by the way, in case you were wondering how the media covered the historic event, this graph does a lot of talking.